Skating Polly
Lord Friday the 13th, Tiny Tomboy
Vultures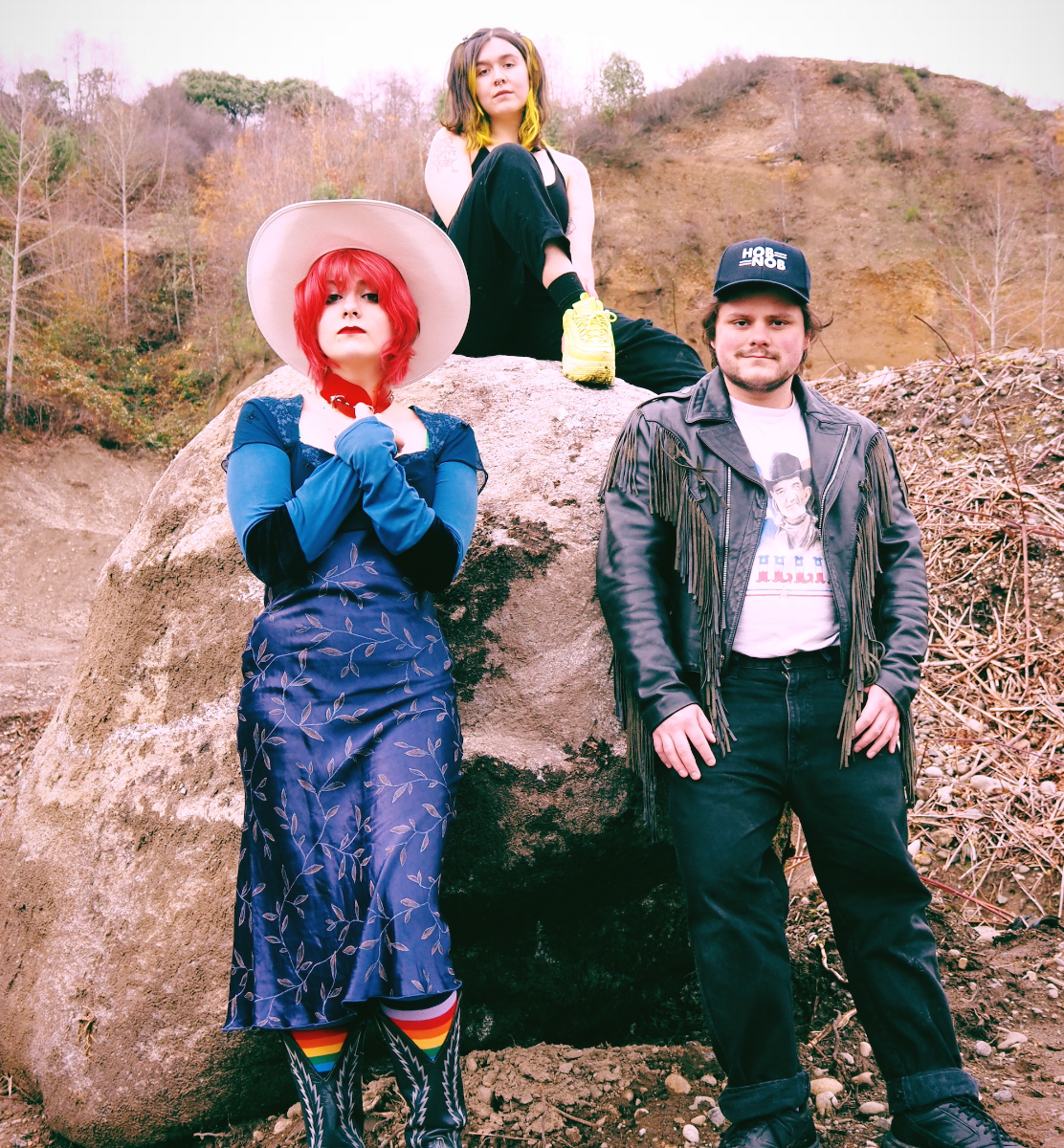 Artists
Skating Polly
Fusing elements of alt-rock with classic D.I.Y. punk and indie pop, savvy Oklahoma sibling band Skating Polly found international exposure through rigorous touring, earning both critical acclaim and support of the indie rock scene. Kelli Mayo and Peyton Bighorse formed the group at a young age, with their brother Kurtis Mayo joining in 2017. The band is noted for their alternating instruments among each member, poetic lyrics, intense live shows, melodic arrangements, and an eclectic array of songs. They have released five albums and make over thirty music videos.
Lord Friday the 13th
Lord Friday the 13th is a dollar store trash-glam-punk band based in Austin, TX. Fronted by siblings Felix (vocals) and Sloane (guitar) Lenz, their sound has been described as the Velvet Underground meets the New York Dolls, with hints of early Iggy and the Stooges. While honoring the origins of punk and the energy it birthed with it, Lord Friday continues the legacy of change and pushing boundaries on societal norms that true punk is known for. Challenging gender roles and conformity, Lord Friday is here to empower and inspire a new kind of punk for a new world.
Tiny Tomboy
We're a very loud indie rock band from Colorado Springs.