Bandwagon Presents
Dogs In A Pile
Knucklehorn, Sapphires Garden
Vultures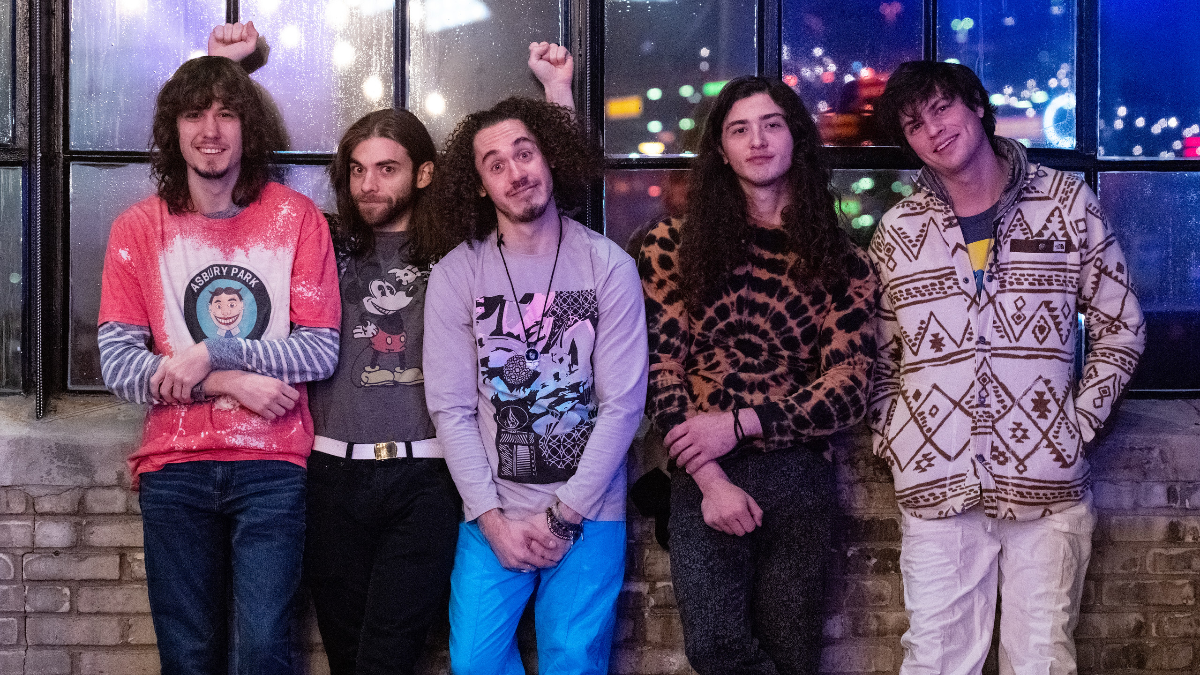 Artists
Dogs In A Pile
The sandy shores of Asbury Park, New Jersey are hallowed ground in the northeast; the rolling waves have ushered generations of venerated musicians to worldwide acclaim. Dogs in a Pile, an eclectic quintet, has emerged as the heir apparent to the town's rich musical legacy. Merging funk, jazz, and rock and roll with psychedelia, the quintet presents a completely original vibe built on kaleidoscopic soundscapes eerily reminiscent of the days of yesteryear.
The Dogs employ a unified approach to performance and songwriting, crafting aural mosaics through adept instrumentation and humble precocity. As avid storytellers, they draw inspiration from personal experiences, balancing life's foibles with ever-present youthful sanguinity.
Dogs began when Philadelphia University of the Arts guitar gun-slinger Jimmy Law began playing with young Joe Babick (drums), a student at the Count Basie Theater program in Red Bank, NJ. Lightning struck when they were introduced to Berklee School of Music student and bass player Sam Lucid, who immediately suggested fellow Berklee student and keyboard player Jeremy Kaplan. The addition of fellow Berklee student Brian Murray (guitar) in 2019 made for the quintessential final piece in the Dogs' puzzle.
A string of successful local shows drove the development of a massive northeast fan base, affectionately known as the Dog Pound. The band's astronomical growth culminated in an epic, sold-out performance at the legendary Stone Pony in Asbury Park during the summer of 2021. Armed with a fresh batch of new material, Dogs in a Pile is taking its perpetually evolving testament to the Great American Songbook on tour in 2022, visiting plenty of new cities and spreading good music and good energy to good people along the way.
Knucklehorn
Knucklehorn is a talented band that plays high energy, danceable, rock-based jam music. Formed in Castle Rock, Colorado during the summer of 2018, Knucklehorn works tirelessly to blend the eclectic musical prowess of its members into a high energy and unforgettable musical experience for their fans. While Jack Patnoi and Jeremy Scott dig deep grooves on bass and drums, Mike Fairbairn and George Cottrell meld their guitar tones and melodic improvisations to create a dance party you won't soon forget. Influences range from Grateful Dead and Phish, to Johnny Cash, The Talking Heads, and James Brown. Knucklehorn can play your favorite covers, but this band really shines while playing inspiring original compositions, paying careful attention to the contributions from each member to create a unique and tasteful rendition each and every time.
Sapphires Garden
Deep fried southern guitarist, singer, producer