Chat Pile
Agriculture
Vultures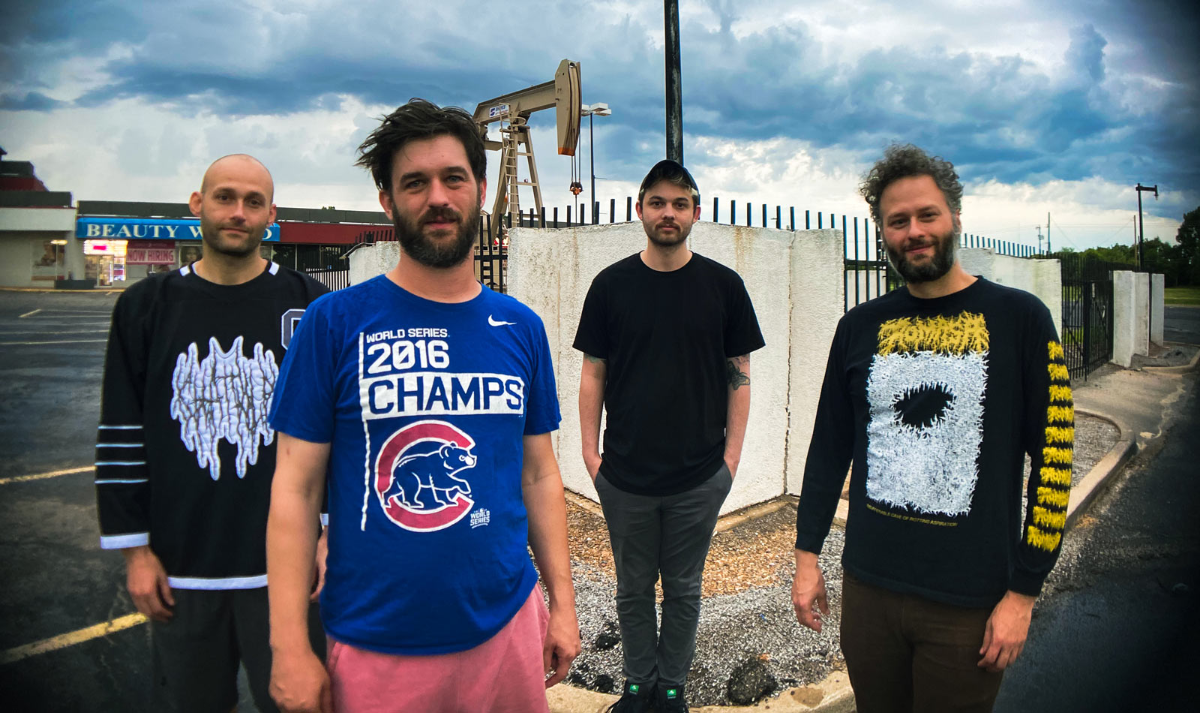 Artists
Chat Pile
Like the towering mounds of toxic waste from which it gets its namesake, the music of Oklahoma City noise rock quartet Chat Pile is a suffocating, grotesque embodiment of the existential anguish that has defined the 21st Century. It's self-parody in its bleakest form and within that nihilism something undeniably alluring that four slacker okies would channel into a sound that has captivated the underground and beyond.
Formed in 2019 and adopting the aliases of Stin (bass), Captain Ron (drums), Luther Manhole (guitar), and Raygun Busch (vocals), Chat Pile generated an immediate stir amid a burgeoning Midwest noise rock renaissance and beyond, releasing two EPs, This Dungeon Earth and Remove Your Skin Please. Its debut full-length record God's Country, released via The Flenser in 2022, would take the world by storm, receiving universal critical acclaim, numerous accolades including Pitchfork's Best New Music and countless year-end lists, including Rolling Stone's Best Metal Albums of the Year and SPIN's Best Albums of 2022. Chat Pile would enter 2023 with a bang, in just the first six months alone, the band served as support for Lingua Ignota's final run of shows, released Brothers In Christ, a split EP with fellow "Flyover-Country" noise rock outfit Nerver, and made its fiery international live performance debut at Roadburn 2023
Agriculture
Extreme metal often embodies the bleakest aspects of existence, but for Los Angeles-based ecstatic black metal quartet Agriculture, blast beats and howling shrieks evoke joyful profundity. After meeting at an underground noise show in downtown Los Angeles -- another scene known for its usually cynical perspective -- Kern Haug and Dan Meyer began collaborating, using heavy music to portray overwhelming sublimity rather than crushing darkness. Quickly expanding their personnel, veteran guitarist Richard Chowenhill and bassist/songwriter Leah Levinson now round out the lineup as the band reaches for recursive themes of greater meaning.
Together, Agriculture approach their music from a mixed background of improvisation, unconventional composition, and heavy experimentalism, all with the intention of expressing ecstatic emotion. As heard on their EP, The Circle Chant, the band transcends the usual frigid textures of black metal through rich harmonies, with Levinson joining Meyer on vocals to share surprisingly warm screams over Agriculture's intense but celebratory instrumentals. At the heart of it all, Agriculture is after a deep communion with the natural world, their own bodies, and the people around them, staving off the near-constant threat of alienation with their sound.